The 1st NVL pro beach volleyball tournament of the 2015 season has arrived! It's time to get to know the players who will be competing in Panama City Beach. Who are your favorites? Don't have one yet? No problem, keep reading to get to know some of the pros on the NVL tour. Presenting, Part 3 of 3.
THE MEN'S TEAMS
TEAM: SAMUELS/DELSOL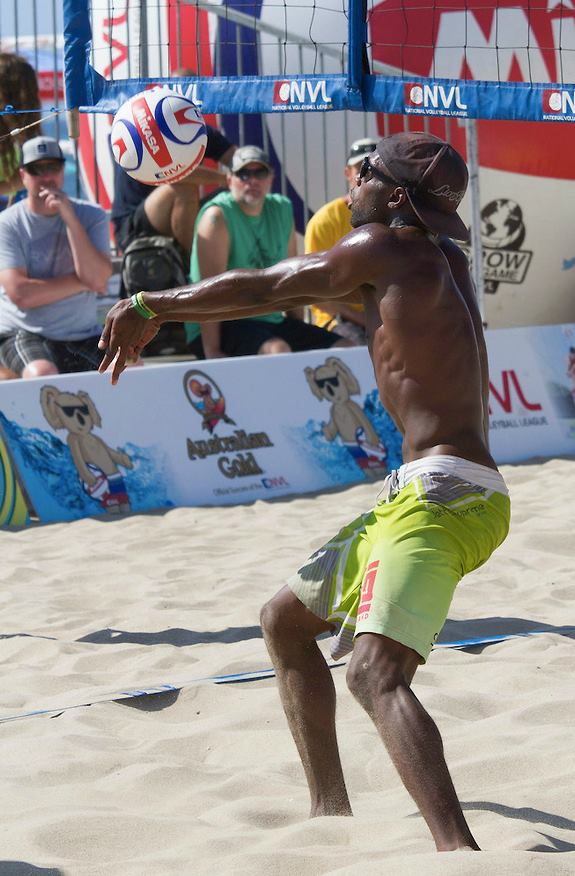 Player: Jeff Samuels
Height: 6'3″
Age: 28
College: Michigan state
Hometown: Grand Blanc, Michigan
Nickname: Jefé
Fun Fact: I was a part of the 2006 world lacrosse games championship team.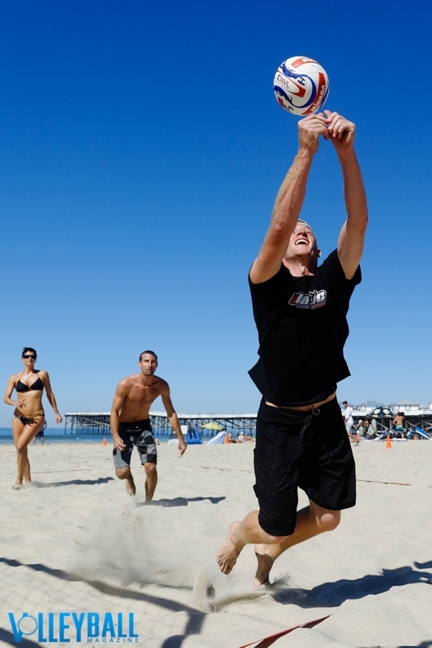 Player: Skylar DelSol
Height: 6′
Age: 24
College: Arapahoe Community College
Hometown: Elizabeth, Colorado
Nickname: Gingerbread man
Fun Fact: My favorite frozen song from the movie soundtrack is "Love is an Open Door"
Goals/expectations for the 2015 season: Finishing in the top 3 at the end of the NVL season.
TEAM PLACEK/PALM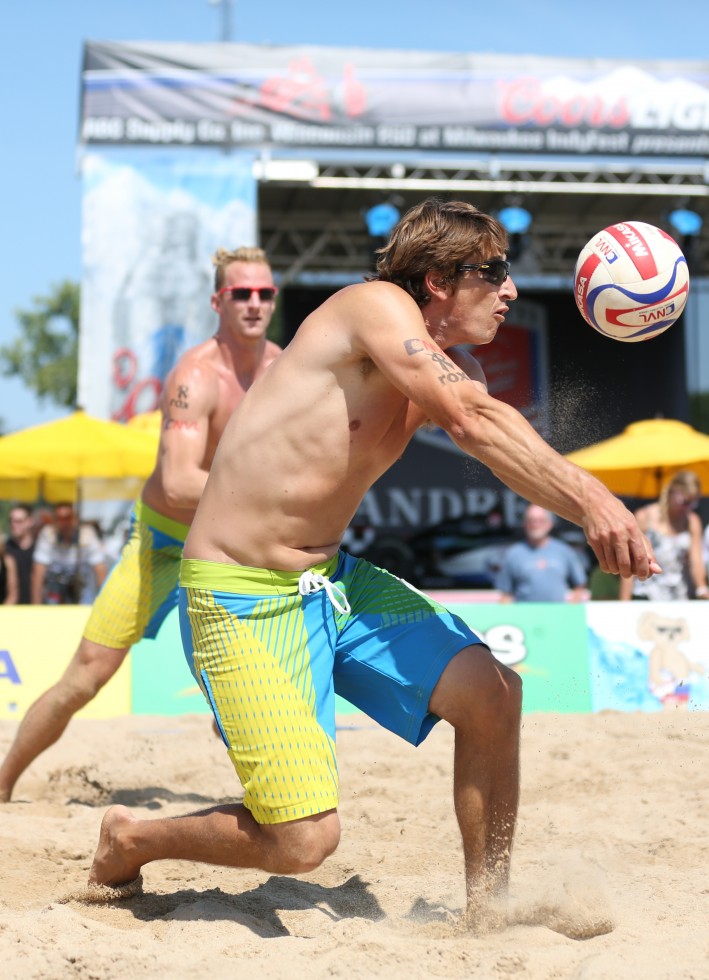 Player: Mike Placek
Height: 6'3″
Age: 32
College: University of California, Santa Barbara
Hometown: Pompton Plains, NJ
Fun Fact: I graduated from UCSB, but did not play volleyball there. I was an all-Big West Conference tennis player my last three years.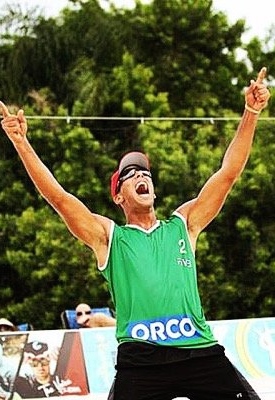 Player: Dave Palm
Height: 6'4″
Age: 23
College: N/A – played beach volleyball immediately after high school
Hometown: Hialeah, FL
Nicknames: Palm Tree, Donkey, Big Booty Judy, Squat-tastic
Fun Fact: I love really bad and corny jokes. I can squat three women on my back
Goals/expectations for the 2015 season: Feast your eyes.
THE WOMEN'S TEAMS
TEAM: MENARD/WILLIAMS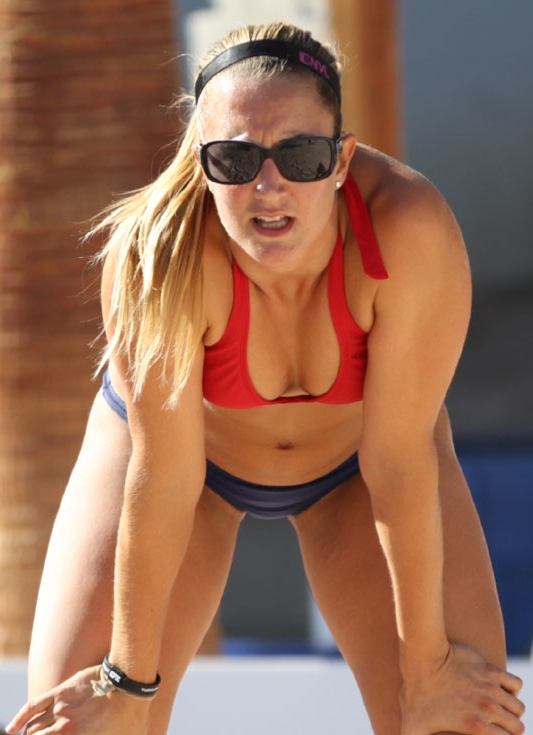 Player: Molly Menard
Height: 6'0
Age: 30
College: University of Wisconsin – Eau Claire
Hometown: Eau Claire , WI
Nickname: Molz
Fun Fact: I was in choir, band , ballet and tap in high school (in addition to volleyball and basketball!).
Goals/expectations for the 2015 season: This is our second year together as a team so we are excited to come into our own and make it into a final. And more importantly, I try to never lose sight of the big picture even on the bad days/games – I get to do what I love everyday and help change the landscape of female sports!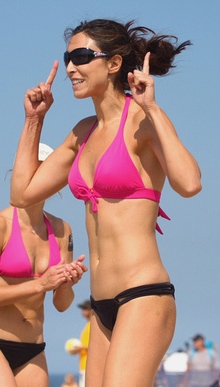 Player: Michelle Williams
Height: 6'1″
Age: 33
College: University of Nevada
Hometown: Torrance, CA (currently reside in Carlsbad, CA)
Nickname: Meech
Fun Fact: I am 25% Japanese and my grandma was 4'11, so I definitely did not get my height from her!
Goals/expectations for the 2015 season: To make it to the finals and compete at a high level every tournament and most importantly have fun and play with a ton of heart! I feel very lucky to still be playing a sport I love so much and hope we can continue to help grow beach volleyball.
TEAM: BATT-ROHR/PIANTADOSI-LIMA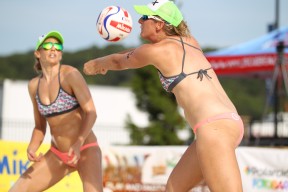 Player: Kristen Batt-Rohr
Height: 6′
Age: 33
College: University of Kentucky
Hometown: Sarasota, Florida
Fun Fact: I have 7 brothers
Goals/expectations for the 2015 season: To have a blast playing on the NVL and travel to some cool venues! And of course win some tournaments!!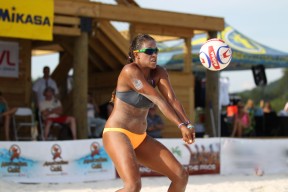 Player: Pri Piantadosi-Lima
Height: 6′
Age: 35
College: University of Louisiana at Lafayette – GEAUX CAJUNS!
Hometown: Rio de Janeiro, but reside in St. Petersburg, FL
Nickname: Pri
Fun Fact: I was a dancer until I started playing volleyball. My specialty was Flamenco Dance from Spain. I was also a contorcionist as a kid – yup they folded me into a box and everything! Ha ha!
Goals/expectations for the 2015 season: I want to start the season strong, stay strong and finish stronger. Every year I try to re-vamp my game. I hope it's noticeable and hopefully it will be for the best. Remaining as one of the top players in the NVL is more than a goal; it's a mission!