Posted: May 29, 2015 12:58 PM PDT – By Lauren Holloway
WBOC-TV 16, Delmarvas News Leader, FOX 21 –
OCEAN CITY, Md.- The National Volleyball League will host its third pro tournament of the 2015 season at the Ocean City Boardwalk from May 29-31.The Ocean City Championships is one of eight professional events on the NVL calendar in 2015.Albert Hannemann is the founder and CEO of the league and he says Ocean City is the perfect spot for the tournament.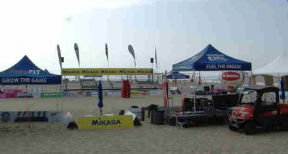 "It's a big volleyball community in this area and it's so central that so many people can come and watch it," Hannemann said. "There hasn't been much pro beach volleyball here in so long… I played here twice actually when I was on tour and we loved it."
The three-day event will feature a 16-team draw per gender with teams competing for a $75,000 prize purse. NVL RIZE, the league's amateur series, has partnered with Delaware Volleyball Academy to host a tournament Saturday, May 30 and Sunday, May 31, with all age divisions playing finals matches on center court in between the NVL pro finals.
Also scheduled is a PlayFIT Foundation "Clinic with the Pros" on Saturday afternoon.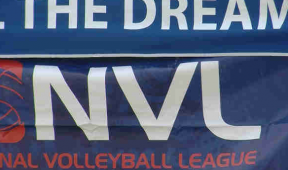 The NVL was established in 2010. This is a professional beach volleyball league built by players for all players.
Home to eight professional events in 2015, a grassroots series, and the NVL Club Med Beach Volleyball Academy, the NVL is the only national platform for current professionals and players of all levels to showcase their talents and pursue their aspirations in the sport. With sand volleyball now a sanctioned high school sport, the NCAA's fastest-growing emerging sport in history with 50 schools sponsoring it as of January 2015 and a Division 1 approved championship, the NVL is building the infrastructure for young players to achieve their dreams.
This is the first year the National Volleyball League has come to Ocean City. Here are some of the weekend highlights: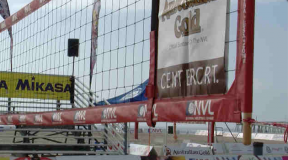 Friday, May 29
NVL Pro Qualifier – 9 AM – 6 PM
Saturday, May 30
Main Draw Matches – 9 AM – Dusk
NVL RIZE Tournament – 9 AM – 5 PM
NVL RIZE & PlayFIT "Clinic with the Pros" – 2:00 PM – 3:30 PM
NVL & Baltimore Ravens "Clinic with the Pros" – 2:00 PM – 3:00 PM
Sunday, May 31
Quarter & Semi-Finals – 9 AM
NVL RIZE Tournament – 9 AM
Women's Championships – 3:00 PM
Men's Championships – 4:30 PM