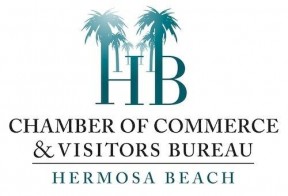 HERMOSA BEACH, Calif. – The National Volleyball League (NVL) West Coast Championships will be held August 6 – 8 at Pier Ave, Hermosa Beach, CA, just north of the pier. The tournament will feature a 16-team draw per gender with teams competing for a $75,000 prize purse, including local SoCal pros 2X Olympian Mark Williams, Skyler McCoy, Jon Mesko, Travis Schoonover, Chelsea Hayes, Molly Menard, Jennifer Snyder, Michelle Williams and Alicia Zamparelli-Flavia. General admission to the tournament is free and VIP tickets may be purchased here. NVL will also host a 4-Man Co-Ed adult tournament on Saturday adjacent to the pro tournament; teams can register here. NVL RIZE, the league's official amateur series, will hold a "Clinic with the Pros" on Friday and interested participants can sign up here.
"Hermosa Beach is truly the home of beach volleyball and we're excited to welcome back the NVL for the 2015 season," said Kimberlee MacMullan, President/CEO of the Hermosa Beach Chamber of Commerce and Visitors Bureau. "The league does a tremendous job of putting on festive, family-friendly tournaments while connecting their world class athletes with the Hermosa community."
Hermosa Beach Championships Event Highlights: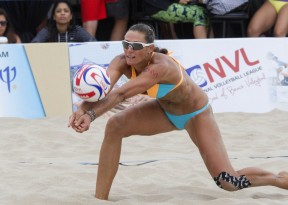 9:00am-Dusk – Qualifier Matches
Friday August 7, 2015
9:00am-Dusk – NVL Main Draw
2:00pm-3:00pm – NVL RIZE "Clinic with the Pros"
3:00pm-3:30pm – Autograph session with NVL Pros
Saturday August 8, 2015
8:00am – Quarter & Semi-Finals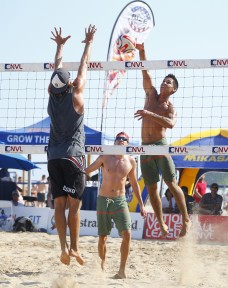 8:00am – 4-Man Coed Tournament
2:30pm – NVL Pro Women's Finals
4:00pm – NVL Pro Men's Finals
*Finals times subject to change
The tournament will be live streamed for free on the NVL Network. Full NVL West Coast Championships event details can be found here. The official West Coast Championships hashtag is #NVLHERMOSA.
Local residents interested in volunteering at the tournament can sign up here.
The West Coast Championships is one of eight professional events on the NVL calendar in 2015. Remaining tournaments include:
August 28-30: Seattle Championships – Alki Beach – Seattle, Wash.
September 25-27: Players Championships – Club Med Sandpiper Bay/NVL Volleyball Academies – Port St. Lucie, Fla.
The NVL is currently sponsored by Australian Gold, Bud Light, Club Med, Gatorade, Menards, Mikasa Sports, The ONE Group, and Polaroid.
About National Volleyball League
Established in 2010, the NVL is a professional beach volleyball league built by players for all players, united in one mission: to create a sustainable future for pro beach volleyball in the U.S. Home to eight professional events in 2015, a grassroots series, and the Club Med NVL Beach Volleyball Academies, the NVL is the only national platform for current professionals and players of all levels to showcase their talents and pursue their aspirations in the sport. With sand volleyball now a sanctioned high school sport, the NCAA's fastest-growing emerging sport in history with over 200 schools offering scholarships in 2016, the NVL is building the infrastructure for young players to achieve their dreams.
For more information about the NVL, please visit: www.thenvl.com, view the 2015 sizzle reel or follow on Facebook, Twitter and Instagram. NVL's VB Soul magazine may be viewed here.
###