The NVL had the wonderful opportunity to sit down with sponsor Australian Gold to learn more about the future of their company and their hopes for the future of beach volleyball.
Tell us a bit about yourself.
My name is Pamela Johnson.  I am the Senior Brand Manager for Australian Gold sun care products.  My responsibilities include everything marketing related such as advertising, promotions, public relations, and new product launch. I've been with Australian Gold for six years. I have a background in skin care and brand management so working here was a good fit!
How did Australian Gold get started?
Our company was started after the founder took a trip to Australia. He fell in love with the country, and since it is known for koalas, it became the mascot affectionately named Sydney. The founder actually hand drew our logo and consumers fell in love with Sydney's friendly disposition. Australian Gold was founded in Indianapolis, and is still headquartered there, although there is a facility in Florida and it is sold worldwide.
What do you love most about working at Australian Gold?
Australian Gold is an innovative and nimble company.  It is great to work with a staff that embraces new ideas and pushes the envelope.
What is the mission of Australian Gold?
It is the mission of Australian Gold to provide sun and skin care consumers with a variety of products that fulfill their wants and needs at the right price.
We hear that some brand repurposing might be in the works. What do you have in store? Give us some insight behind your brand.
Australian Gold has a long history in sun care and a highly esteemed team of chemists.  We are continually searching for formulations, ingredients and technologies to improve the sun care experience.  We know consumers demand the ultimate in sun care protection but also formulas that are pleasing to use (e.g. not greasy, not sticky).  We are excited about some new product launches we'll have ready for 2017 – they really take sun care to the next level.
Why do you choose to sponsor the NVL?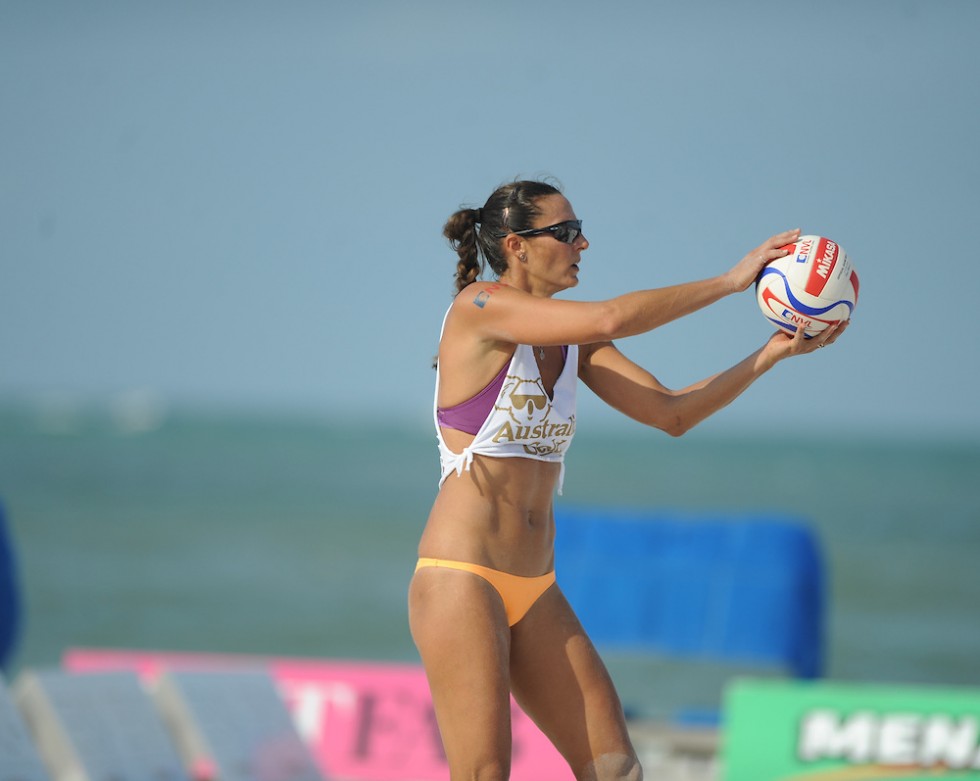 The NVL is a great organization that inspires outdoor activity and fun.  Australian Gold applauds those who live an active lifestyle and enjoy the great outdoors.
The thing I like most about working with the NVL is the way the organization is able to tie the lifestyle of beach volleyball into a professional sports organization. While this shows the passion of the players, it also creates a relatable connection between players and fans who enjoy spending time at the beach.
What are a few things you'd like to see happen in the beach volleyball community?
Our biggest involvement with the beach volleyball community is through our sponsorship of the NVL. As 2016 is an Olympic year, we'd really like to see beach volleyball take the momentum from Rio and continue to build interest and excitement for the sport across the country.
How do you give back to the community? Any community service? Philanthropy? Partnerships?
Australian Gold takes great pride in giving back to the community. One of the ways Australian Gold gives back to the community is through donating sunscreen. Throughout the year we make contributions of all sizes to youth camps, charity events and organizations that hold events outdoors. Another way we give back to the community is through an annual toy drive. Every December, the entire company gathers toys that are given to children throughout the Indianapolis community.
Thanks Pam!