Check out this awesome interview with NVL Pro Jenn Snyder, as she discusses the moments leading up to the Pro Sports MVP Goodwill Volleyball tour. Thank you troops for everything that you do for us. We are so proud to see one of our own heading overseas to make a difference in the lives of our soldiers.
NVL RIZE sponsor, Kind Snacks teamed up with the Goodwill Tour and Jenn Snyder to provide care packages for our soldiers for the overseas volleyball exhibitions that Snyder arranged.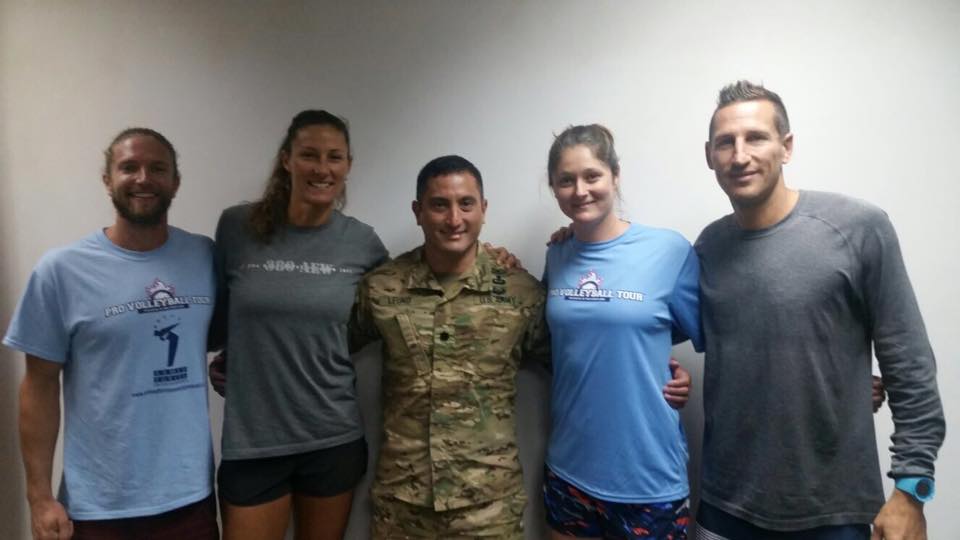 We are so excited to be talking with you about the Pro Sports MVP Goodwill Volleyball Tour. We know that you have been one of the few hand selected athletes to participate in such an honorable event. How does that feel?
I am so thrilled to have been selected to travel with Pro Sports MVP again. Ty Tramblie, Ty Loomis, Tealle Hunkus and myself have been chosen as the featured athletes for this particular two week tour. Loomis and I have done this trip together more than once.
Can you give us an idea of how this tour works?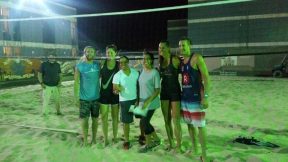 Each year, we travel to different locations to entertain and interact with the military on base. This year, we will be traveling to Djibouti, Qatar, Abu Dhabi and Kuwait. So many of these soldiers have been gone for a year or longer. The point is to simply appreciate them and all that they do for us. As athletes, what we can do is bring our sport to their bases to provide some much needed relaxation, stress relief, and fun.
In each location, we will be setting up some volleyball clinics, exhibitions, meet-and-greets and general games where both the athletes and the members on base can participate. On top of that, we will have tons of time to socialize, get to know each other, and eat meals together. It's such an awesome experience. Actually, AL-B went with me one year and found it just as rewarding.
What is one of your most memorable experiences from the past Goodwill trips that you've done?
At one of the bases, we set up a co-ed exhibition. Interesting fact: They weren't allowed to play barefoot because they can't take the risk of injury while they are out there. Though they were in shoes and on the sand, they were still unbelievably good! We actually had to call timeouts in order to figure out how to beat them. They were running plays and all kinds of stuff that made us take a step back. Seeing them smile and truly enjoy themselves was so rewarding. It was a blast for us too. It is crazy to think that they are stuck in some of most remote places in the world, for the sake of our safety.
Did you get the opportunity to stay in touch with some of the people you met abroad?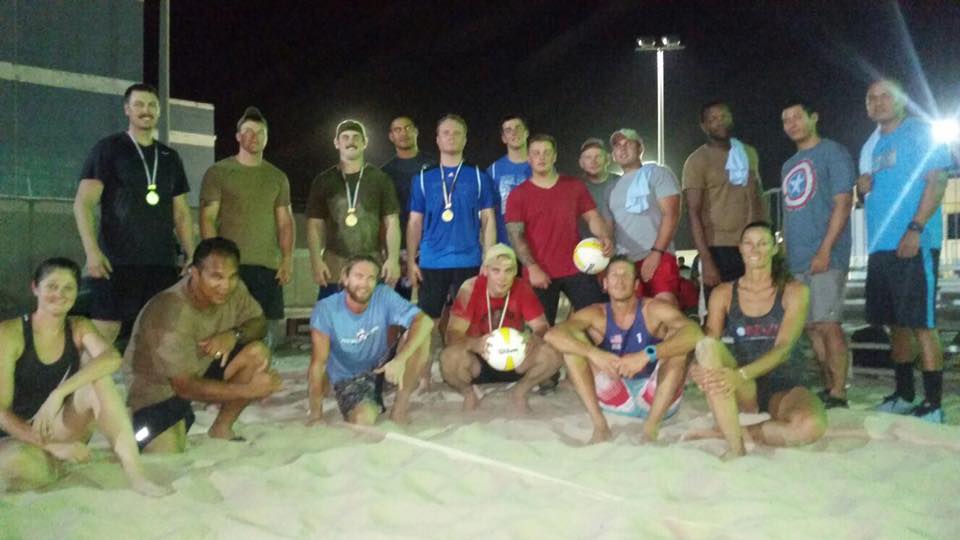 We tried really hard to stay in touch. I remember e-mailing with a few of them for a while. I also have a Facebook buddy and we try and touch base as often as we can. They appreciate it so much because fostering lasting connections while you are out in the field is so impactful for them. It also gives them something to look forward to – a reminder of home. But for the most part it is actually pretty tough to contact many of them. They are traveling a lot and I believe it is somewhat unpredictable as to when they will be able to communicate.
How did you first learn of this program?
A lot of it is word-of-mouth, but originally, Angie Acres thought I'd be a good fit for it. When selecting the right athletes for this program, it is important to consider things like personality, home life, and overall energy. It's truly an exhausting experience. When we arrive on site, we hit the ground running, immediately jumping in to activity-after-activity. It is completely selfless and it is a bit of a sacrifice coming from our luxurious lifestyles here in America.
Riffing off of our sponsor KIND Snacks' message of  Live KIND (#liveKIND) why do you choose to continue partaking in this effort?
First of all, I love KIND Snacks, and I love the emphasis they put on doing the kind thing for your body, your taste buds and your world. I've been gluten-free for so long and they were one of the first brands to come out with gluten-free products, in fact, all their products are gluten free, using ingredients you can see and pronounce. I was so grateful when I discovered them and to this day, I still always have some KIND Snacks in my backpack.  My favorite ones are…. – they are perfect on the go and keep me fueled in my active lifestyle
I choose to Live KIND to pay it forward. I am grateful for the opportunity to give back. The sacrifices these soldiers make for us every day are unparalleled. This is just something small that we can do through our sport. It is such an honor to be able to bring smiles to their faces and I will do it for as long as they let me.