Karolina Marciniak felt confident coming in to the final leg of the 2016 tour, having won three championships so far this season. Then, her partner Raquel Ferreira was injured, and her plans changed. We caught up with Marciniak just before her first match in Port Saint Lucie to find out how she's pushing forward through hardship, and the lessons she's learning and passing along to her Club Med Volleyball Academy students.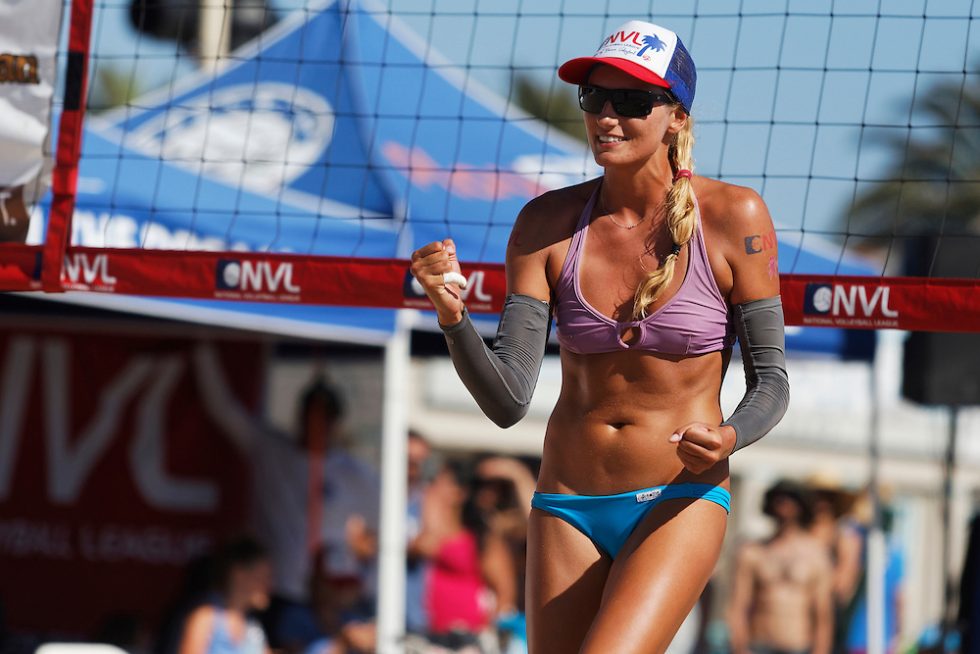 How are you feeling heading into the final leg of the tour with a new partner and how have you prepared as a team?
My partner, Raquel Ferreira, was injured during our Virginia Beach tournament. She twisted her knee while we were playing and at first, it didn't seem so bad. She went to see the doctor and they told her that they felt that physical therapy would work and she would be ready to play for the finals. But, as the days passed, Raquel wasn't making progress in physical therapy and she and her doctors decided that it would not be safe for her to compete in the finals. She needs to continue her treatment and get well.
I was in Aspen competing when I got the news that Raquel wouldn't be able to compete in Port Saint Lucie. I was lucky to find a partner to play with there. I played with Kim Hildreth and we actually ended up winning the tournament. It was a great experience and I felt very lucky.
When I returned to Port Saint Lucie, it was tough coming back to the realization that I didn't have a partner for this tournament. The first thing I did was call Pri [Piantadosi-Lima]. We've played together before and she's a great player and a great partner. We had an awesome season together in 2014, losing only one tournament that season. Then, we split and went our separate ways, but we always had such great chemistry and we felt like we were the team to beat. I'm so happy to be playing together with her again for the final leg of this tour, although we hadn't been able to train together at all this season. It's pretty much a new partnership, but once we had the chance to train together, it was like riding a bike. It felt very natural and everything came right back to us. I feel confident going into PSL because I think any skills that we lack as partners will be made up for with our chemistry.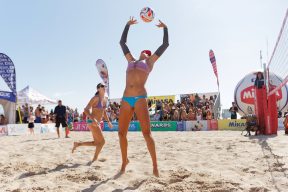 Pri is such a great player. She has proven already this season that she can play with pretty much anyone and compete against anyone.
Outside of competing, you are also Head Coach and Director of Club Med Volleyball Academies. Tell us about that.
We just started our school year and our players began their pre-season. We always like to start slowly, with a focus on conditioning work and lots of working out. We have some new players joining us in January, which is very exciting. Our goal is always to grow the Academy so we love when new players join. It's a great experience, having the opportunity to see the kids' progress every single day. I really believe that this program not only makes them better players, but also better people. Even their teachers say that the volleyball kids are the most well-behaved, and just great students all around.
It's not an easy job, because we're all so invested in the kids and we really take ownership of how they perform. This weekend, two of our top players, Maia Hannemann and Jenna Johnson will be competing in the Qualifiers. I'll be cheering loudly for them because I really believe they can advance to the Main Draw.
What sets Club Med Academies apart from other volleyball programs?
We work closely with FAU, and our kids have the opportunity to train with the FAU coaches, which is a fantastic opportunity for them. That's what makes our academy very unique. They have all these opportunities to play with college coaches and compete in pro tournaments.
What's your main goal when working with your students?
Our main goal is to prepare our kids to enter college on a full volleyball scholarship. That's our long term goal. Competing in pro events is just a bonus. We believe that some of our players will go pro right away, which is great, but it's not our main goal.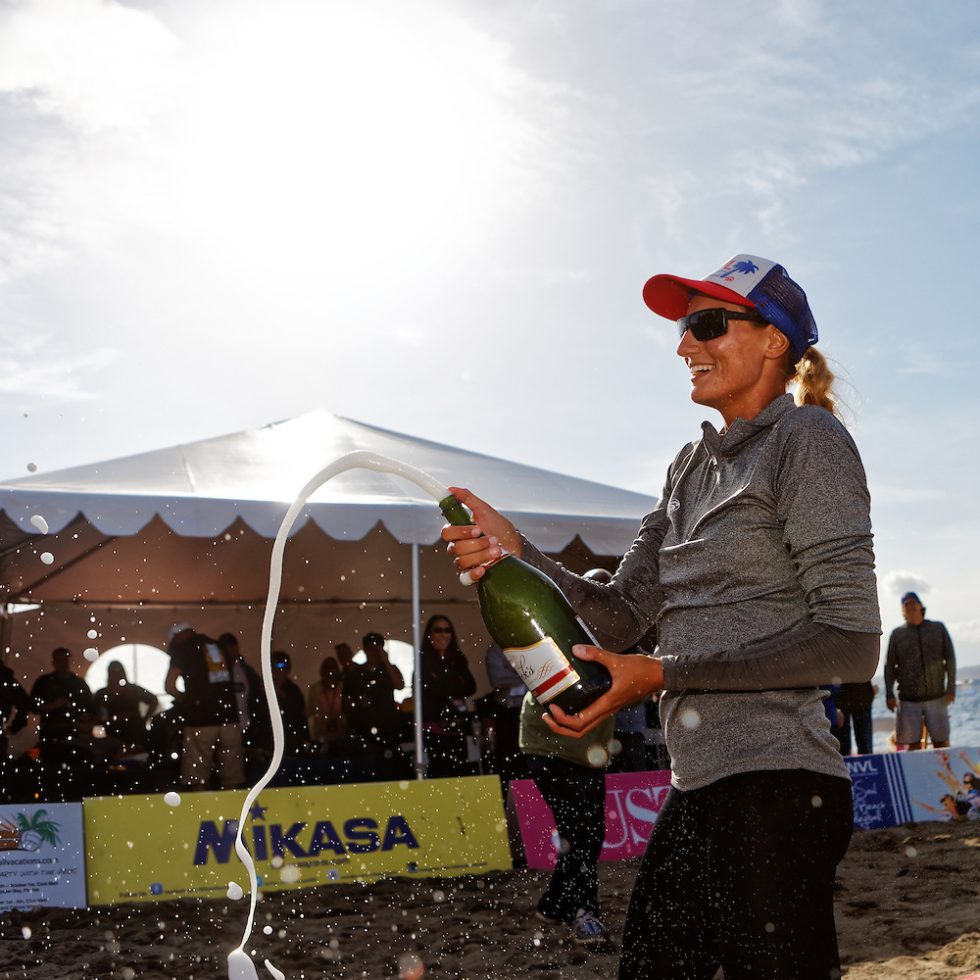 What does a typical day at the Academy look like?
The kids train everyday, Monday through Saturday. They train in volleyball twice a day and do an hour and a half of physical fitness. They also have mental training, video and players analysis and nutrition sessions. As important as their volleyball training is, it is equally important that they are prepared mentally. This is all included in the program.
What kind of mental advice would you offer a student who is struggling to overcome hardship?
My best advice is to go outside your comfort zone and try new things because you will always benefit. Being comfortable will not bring you to the top. I used to be a very comfortable player and I was afraid to break out of my shell, but once I made the decision to step outside of my comfort zone, it made all the difference.