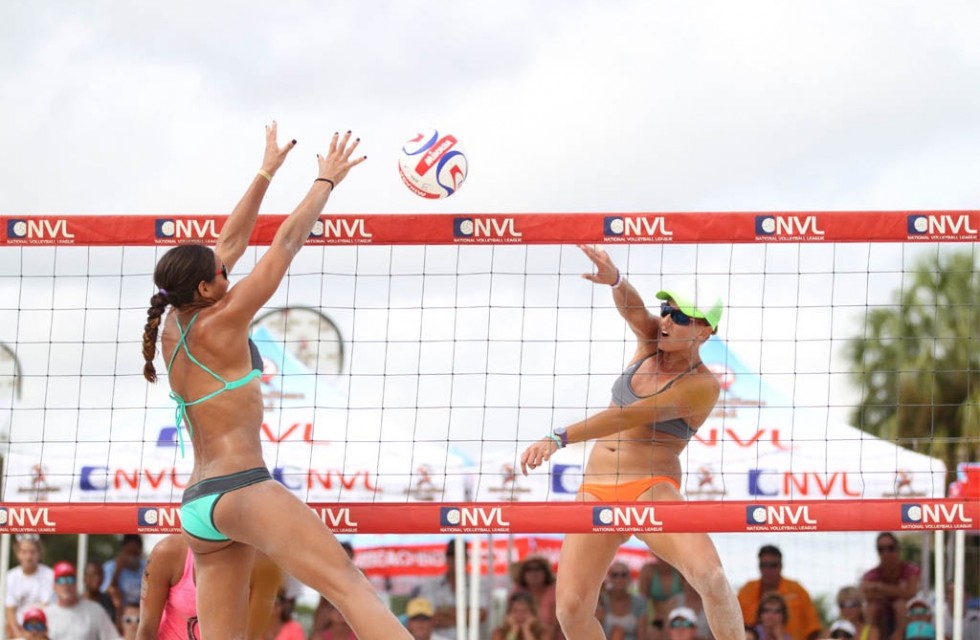 PORT ST. LUCIE, Fla. (February 5, 2015) – Karolina Sowala, the NVL's 2014 MVP and Offensive Player of the Year, will join the coaching ranks at Club Med NVL Volleyball Academies in Port St. Lucie, while continuing to pursue her professional career on the NVL professional tour.
"This is an amazing opportunity for me to help grow the game as a player and help other volleyball players pursue their aspirations in the sport," said Sowala. "I have already started coaching and training both individual athletes and groups, and look forward to being a mentor for players of all ages and skill levels. I am so impressed with how much the NVL is doing for the sport and am honored to be a part of this special organization."
Sowala was born in Poland and began playing volleyball when she was 17. She went on to represent Poland, playing in FIVB SWATCH Tournaments since 2008. Her top international finishes include: Bronze Medal World Championship U 21, England; Bronze Medal European Championship U 23, Netherlands; Gold Medal Polish Championship and Grand Prix; 9th Place, SWATCH FIVB World Tour, Finland. Domestically, Sowala has six first place finishes on the NVL tour including a 2013 Best of the Beach title in Las Vegas in addition to the 2014 Texas Championships, Atlanta Championships, Milwaukee Championships, Hermosa Beach Championships and Players Championships. Sowala is sponsored by Nutrition By Theresa Buede.
Sowala received her Bachelor's Degree in Physical Education in Poland and a Master's Degree in Sports Business Management from Webber International University in Florida.
Club Med NVL Volleyball Academies includes 8 premium beach volleyball courts and is the hub of high performance training in the U.S. The Academy is also home to clinics, "college ready" camps, junior and adult NVL tournaments, seminars and accreditations, collegiate competitions, and NVL and international events throughout the year.
Club Med NVL Volleyball Academies offers a specialized boarding school for student athletes who come from around the world to train in their chosen sport and go to school. The students enrolled at the Club Med Academy represent more than 60 countries. This integrated academic and athletic training curriculum offers a College Preparatory program as well as high performance training for volleyball, tennis, golf, triathlon, running and fitness. Click here for more information about the Club Med NVL Volleyball Academies' program.
About National Volleyball League
Established in 2010, the NVL is a professional beach volleyball league built by players for all players, united in one mission: to create a sustainable future for pro beach volleyball in the U.S. Home to eight professional events in 2015, a grassroots series, and the Club Med NVL Volleyball Academies, the NVL is the only national platform for current professionals and players of all levels to showcase their talents and pursue their aspirations in the sport. With sand volleyball now a sanctioned high school sport, the NCAA's fastest-growing emerging sport in history with 50 schools sponsoring it as of January 2015 and a Division 1 approved championship, the NVL is building the infrastructure for young players to achieve their dreams.
For more information about the NVL, please visit: www.thenvl.com, view the NVL 2015 sizzle reel or follow on Facebook, Twitter and Instagram. NVL's VB Soul magazine may be viewed here.
###