The holidays can be a challenging time of year for athletes. As an athlete, it is customary to watch what you eat, and during the holidays this can be tough to maintain with irresistible food around. This can be frustrating when you are trying to stay in shape, but with some preparation and discipline, it is possible to enjoy the holidays and watch what you eat.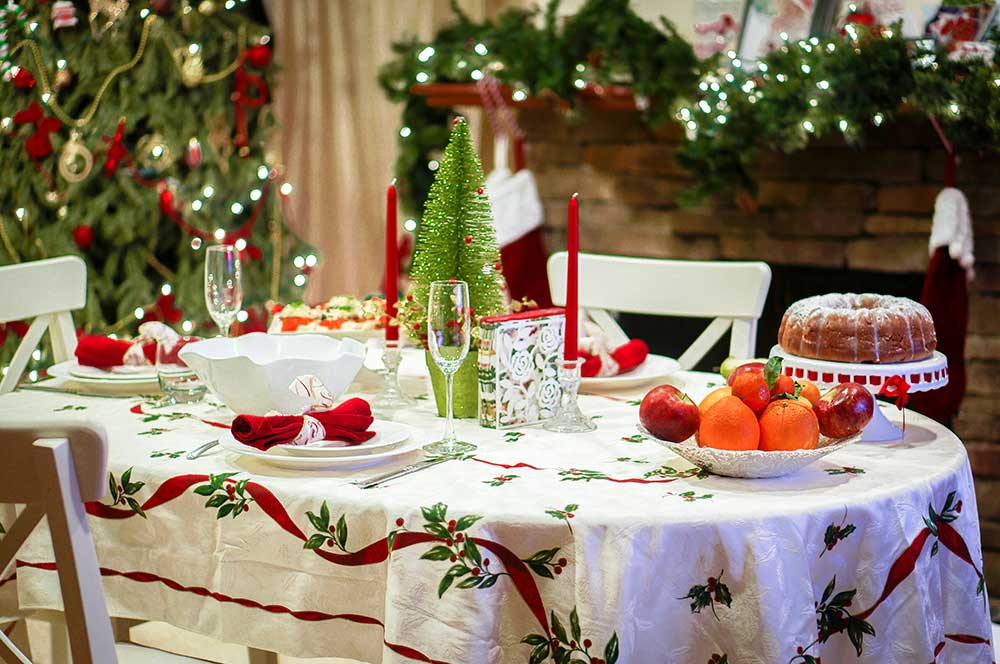 If you want to stay on track this holiday season and maintain your performance out on the court, check out these simple eating tips for athletes and incorporate them into your daily life!
1. Stick to Your Normal Routine
Even if you are off from school or work during the holidays, you should still stick to your regular eating pattern. Staying on schedule can help prevent hunger and can help keep you from overindulging.
2. Remain Active
Even though the holidays are a busy time, you need to stay active. While you are not expected to do your regular training routine during the holidays, you should at least cut your usual daily workout in half. By doing this, you can help balance out any additional calories you may consume during this time.
3. Keep Everything in Balance
Just how you would use exercise to balance out a bad food decision, you should use that same mindset using healthy, raw foods. Meaning if you splurge and indulge, balance out that piece of cake by eating a piece of fruit or by having a salad.
4. Keep it Healthy
If you are the chef, or if you're preparing half of the meal, aim to have as much healthy, whole foods as possible and go for the better ingredients. Make sure you have plenty of fruits, vegetables, and lean meat on the menu to keep everything in balance.
5. Space Out Your Meals
It's not uncommon for people to refrain from eating until that wonderful holiday dinner arrives, but as an athlete, it is vital that you don't fall into this trap. Instead of eating one big meal, eat small portions every 2 to 4 hours. Just make sure you eat healthy to curb your appetite.