At the 2014 Players Championships, NVL pros were asked to nominate their fellow players in the following categories for the 2014 season: MVP, Best Offensive Player, Best Defensive Player, Breakthrough Athlete, Most Improved Player, Rookie of the Year, Best Upset of the Year, NVL Appreciation and Best Role Model. NVL would like to congratulate the following pros:
MVP
Josh Binstock
"The award is definitely very special to me.  It means a lot that it's voted on by my fellow athletes, who are also my friends and opponents, and underscores that this is really a tour built by the players for the players.  During the "speeches" at the pre-tournament player meeting, I expressed how grateful I am to play on the NVL tour because of its uniqueness in regards to having a high caliber standard and class, combined with character and growth, all while encompassing camaraderie and a sense of family. I've been playing on the NVL tour since its inception and have witnessed its successful growth and progression.  I'm very excited for the direction of this tour and resonate with its passion to grow the game and share our love for the sport with fans across the world."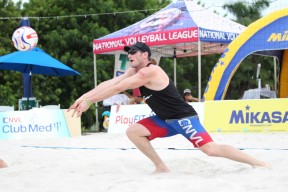 Karolina "Kaya" Sowala
"The award means a lot to me as it demonstrates all of the hard work I put into this season. Although 70% of the trophy should go to Priscilla! She did a great job as a coach making me the player who I'm now. The MVP award is a good example for young players who are starting out. When I was a junior, I wasn't a very good player.  I had to work a lot to be where I'm now but I kept pushing myself and it helped me to get through the highs and lows, and today I can compete against other top NVL pros. I really appreciate all of the support from the NVL and players."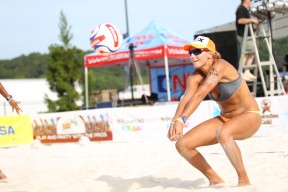 BEST OFFENSIVE PLAYER
Piotr Marciniak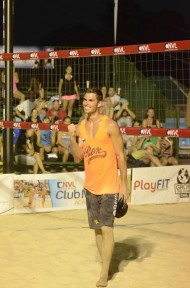 Karolina "Kaya" Sowala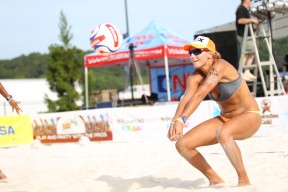 BEST DEFENSIVE PLAYER
Sam Schachter
Brooke Niles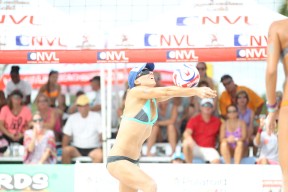 BREAKTHROUGH ATHLETE
Dave Palm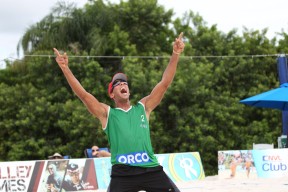 Jessica Stubinski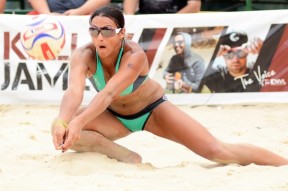 MOST IMPROVED
Drew Mallin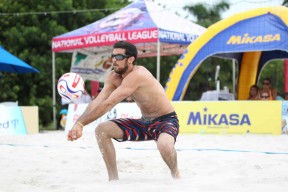 Lindsey Fuller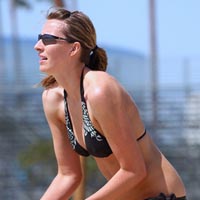 ROOKIE OF THE YEAR
Eric Zaun
Chelsea Hayes
"I'm very grateful to be named Rookie of the Year! With all the talent and great players on the NVL, it's an honor to receive this award. Playing on the NVL this year has been such a fun experience with the family environment and tough competition. I'm so happy to be back on the court and I can't wait to improve on our finishes next year!"
BEST UPSET OF THE YEAR
Piotr Marciniak & Matt Henderson vs. Drew Mallin & Dave Palm – Midwest Championships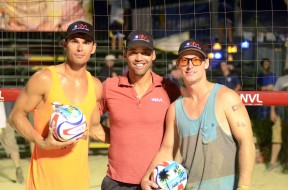 Brooke Niles & Jessica Stubinski vs. Pri Piantadosi-Lima & Kaya Sowala – Midwest Championships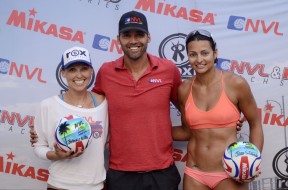 APPRECIATION AWARD
Mike Placek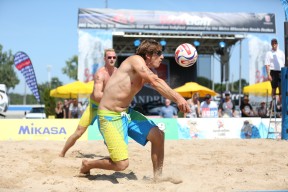 Tarin Keith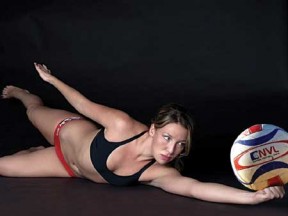 BEST ROLE MODEL
Austin Rester
"I feel rather unworthy, almost feeling like it was a joke when I was handed the award. Hopefully my love for the game and desire to see it grow through the kids is why my peers voted me worthy of this honor."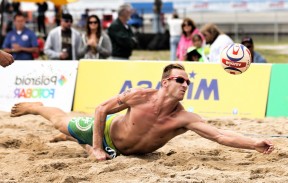 Chara Harris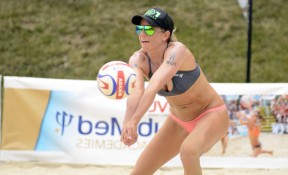 NVL congratulates all of our pros on a successful season and continued commitment to the tour. We look forward to building on this in 2015!