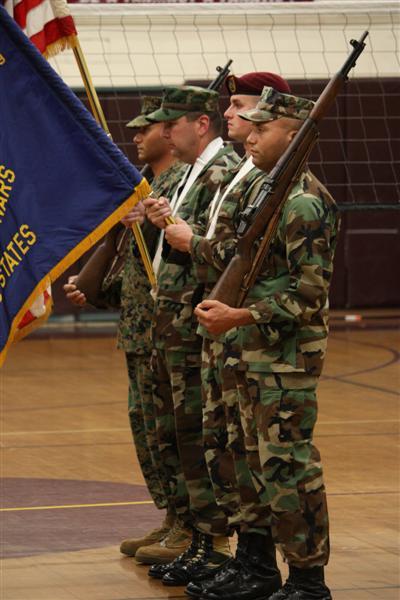 "Honor to the soldier and sailor everywhere, who bravely bears his country's cause. Honor, also, to the citizen who cares for his brother in the field and serves, as he best can, the same cause." – Abraham Lincoln
Veterans Day is an excellent occasion to get involved with your local community and to give back. Sports teams have the power to make a difference by communicating a message through their actions. Here are a few ways to get your sports team involved:
1. Visit a veterans hospital with your team: Chatting with elderly or injured veterans is a great way to brighten their day, plus you're likely to hear some highly fascinating stories about their time in the service.
2. Send a gift: Have your team send greeting cards to a veterans hospital and perhaps send signed volleyballs to give out to veterans.
3. Invite a veteran to come speak at your next game: Whether it's a parent, grandparent or faculty member, have a vet come and speak to the community at half time about what it's like to be in the military. Don't know any veterans to invite? Contact your local VA; their Public Affairs Officer will likely be able to identify a good guest speaker.
4. Dress for the occasion: During the week of Veterans Day, have your team wear matching red, white and blue uniforms or a yellow ribbon to symbolize appreciation and support.
5. Pledge your allegiance: At the beginning of your next game, invite the audience to stand and join in the Pledge of Allegiance and singing of the National Anthem.
6. Collect donations: Have team members, dressed in USA colors collect donations from audience members at the entry door of your next game.
7. Hang signs around town: Being on a team means doing things in big groups. Make a difference in your community and spread the knowledge. Have team members create their own sign and hang it somewhere along the main streets of your town.