SportsTravel Magazine – October/November 2014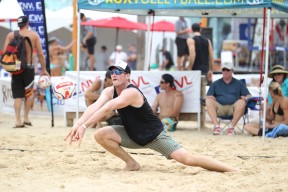 According to SportsTravel Magazine, indoor and beach volleyball events are witnessing an increase in interest not just from participants, but among organizers and host cities aiming to bring the sport to new fans.
In the article "Volleyball Serves Up Interest in New Events," NVL's Co-Founder & CEO AL-B Hannemann, a former 18-year professional beach volleyball pro, said he felt compelled to start the league after the collapse of the AVP tour in 2010. "Everyone looked to me to me to start a tour and keep the sport alive, so I ended up finding some good partners. I wanted to play still, but I realized there was a bigger picture, so I decided to start the National Volleyball League.
At the time, the United States was in the teeth of a recession, when pro leagues "couldn't seem to stay afloat, although the sport was growing in record numbers" and the indoor college game was growing like crazy, he remembered. Hannemann wanted to create a pro platform for aspiring young players to compete at the highest level and have a shot at the Olympics.
Click here to read the full article "Volleyball Serves Up Interest in New Events," by John Conroy, and learn more about the growth of the sport.