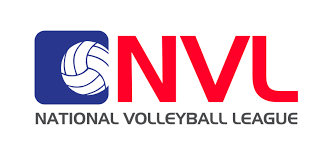 CONTACT:
Christine Maleske
The National Volleyball League
Cell: (734) 560-0421
Christine@TheNVL.com
FOR IMMEDIATE RELEASE: Port St. Lucie, FL. (February 24, 2016): The National Volleyball League's (NVL) pro tour schedule has officially been announced, and the first six professional tour destinations in 2016.
The initial schedule includes events in San Antonio, TX; Milwaukee, WI; Columbus, OH; Hermosa Beach, CA; and Port St. Lucie, FL. Each event will feature world-class competition in a festive, beach-party atmosphere, which highlights both the lifestyle and elements of the sport itself.
"We are excited to host the season opening event and the Player's Championship at our Club Med NVL facility in Port St. Lucie, Florida.  This facility has become a world class volleyball training center and the only beach volleyball academy in the U.S. ," said NVL Founder & CEO Albert Hannemann. "Being an Olympic year and official women's collegiate sport, beach volleyball has never been more popular. We look forward to sharing this lifestyle with fans and to continuing to grow the game."
After opening the tour in Port St. Lucie, Florida, the next event will be at new location in San Antonio, Texas. The next stops will be a return to Bradford Beach, Milwaukee, a new event in Columbus, Ohio, and a return to Hermosa Beach, California. The final event will conclude in Port St. Lucie. The NVL is currently in discussions with several additional cities with the intent to add more professional events.
2016 NVL Pro Beach Volleyball Tour Schedule:
DATE
EVENT
LOCATION

May 20

th

-22

nd

East Coast Championships

Club Med NVL Academies

Port St. Lucie, FL

June 24

th

-26

th

Southwest Championships

Sideliners

San Antonio, TX

July 8

th

-10

th

Milwaukee Championships

Bradford Beach

Milwaukee, WI

July 15

th

-17

th

Midwest Championships

Flannagan's

Columbus, OH

August 11

th

-13

th

West Coast Championships

Hermosa Beach Pier

Hermosa Beach, CA

September 9

th

-11

th

Player's Championships

Club Med NVL Academies

Port St. Lucie, FL
For more information on the pro schedule please visit http://thenvl.com/pro-tour-schedule/.
Beyond the professional tour, NVL RIZE expands to host qualifiers across the country allowing the top junior athletes the opportunity to play in the 3rd Annual Global Challenge Invitational Junior Championships, which are set to take place in Port St. Lucie, FL at Club Med NVL Academies July 23rd-July 24th (12U-14U) and July 29th-31st (16U-18U).
"We are excited about the partnerships we have created for this upcoming 2016 NVL RIZE season," said Tyler Counts, Director of NVL RIZE. "The increased number of tournaments and bids for the 3rd Annual Global Challenge Invitational Junior Championships demonstrates our commitment to growing the game of beach volleyball and fueling the dream for junior players across the country."
NVL RIZE hosted its first Global Challenge qualifier in Dallas, Texas, on January 30th and has thirteen additional qualifiers scheduled to occur between now and July. In addition to the qualifiers, NVL RIZE plans to host other unique tournaments including Best of Beach, Club versus Club, and one tournament in San Juan, Puerto Rico.
2016 NVL RIZE Beach Volleyball Tour Schedule Click Here
The NVL is currently sponsored by Australian Gold, Bud Light, Club Med, Gatorade, Menards, Mikasa Sports, REVO Sunglasses, The ONE Group, and Polaroid.
About The National Volleyball League
Established in 2010, the NVL is a professional beach volleyball league built by players for all players, united in one mission: to create a sustainable future for pro beach volleyball in the U.S. Heading into its 6th Pro season,  a national grassroots series, and the Club Med NVL Volleyball Academy, the NVL is the only national platform for current professionals and players of all levels to showcase their talents and pursue their aspirations in the sport. With sand volleyball now a sanctioned high school sport and an NCAA collegiate sport, the NVL is building the infrastructure for young players to achieve their dreams. For more information about the NVL 2016 Pro Beach Volleyball Tour, please contact Christine Maleske at Christine@TheNVL.com, and for information about the NVL RIZE 2016 Junior Tour please contact Tyler Counts, at TC@TheNVL.com. Visit the NVL at www.thenvl.com and follow on Facebook, Twitter and Instagram.
####