From the beginning, Albert "AL-B" Hannemann, founder and CEO of the National Volleyball League, has had one mission for the NVL: to create a future for professional beach volleyball in the United States. Since then, the NVL has been known as the only country-wide platform for current beach athletes of all levels to exhibit their talents and pursue their dreams.
In addition to it's professional tournament series, the NVL launched it's grassroots NVL RIZE series in 2014. As a junior tournament series, NVL RIZE was inspired by the NVL pro tour. The goal was to host tournaments around the country to give young athletes more chances to compete at a high level. Now that sand volleyball is both a sanctioned high school sport and NCAA sport, the NVL is building the infrastructure for young players to accomplish their goals without limit.
The league has made huge strides in expanding the sport as a whole and growing the amount of young athletes who are interested in hitting the sand. The fruits of this labor have also resulted in the NVL Club Med Academy, the country's first beach volleyball academy, located in Port St. Lucie, Florida. This has set the stage for creating training opportunities for junior players from both the United States and around the world. This program provides both private lessons and world-class education to young athletes, and is without a doubt a training ground for future NCAA beach players and olympians alike.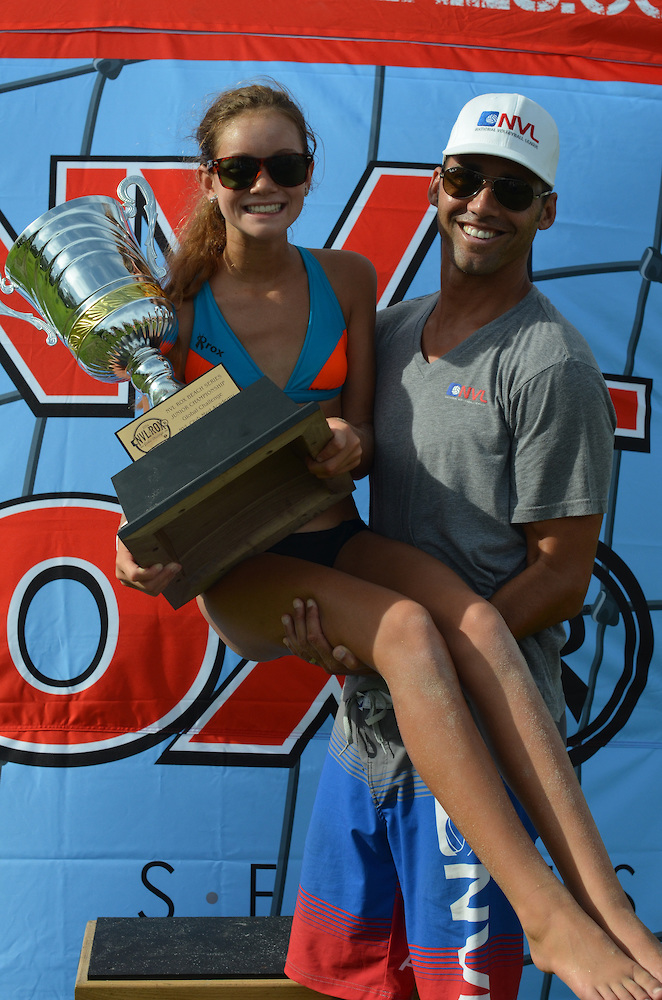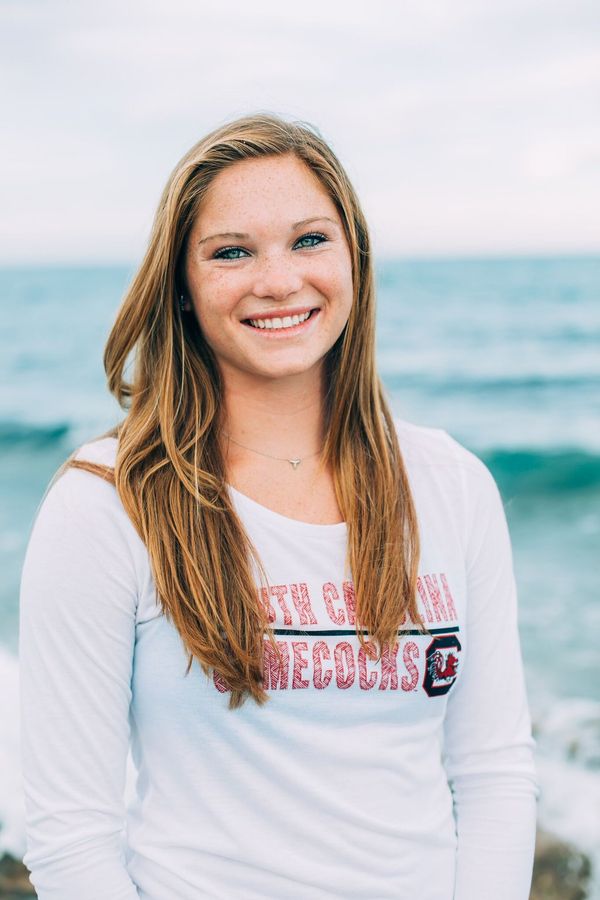 Top NVL Academy players Alison Denney and Maia Hannemann owe much of their success to both NVL RIZE and the NVL Club Med Beach Volleyball Academy. When asked about their experiences here's what they had to say:
How has being part of the NVL Club Med Beach Volleyball Academy inspired each of you as both athletes and people?
Ali: Being a part of the NVL academy has inspired me to be the best that I can be. The coaches and trainers have taught me to push myself to my limits and to go outside of my comfort zone in order to improve in all aspects of my game as well as in life. 
Maia: Well, before I even moved here, I had big dreams, but now that I'm here with professional coaches it really makes me want to push myself to be more like them… And as a person, I've become more well-rounded, going to school with people from all around the world.
Beach volleyball just became an official NCAA sport this year. Did this push you guys to work harder and set your sights on college ball? What schools are you attending/considering?
Ali: When I started the college recruiting process beach volleyball wasn't an option yet. Once we heard it was in college, it pushed me to keep playing during the summers. So beach becoming a collegiate sport definitely pushed me to work harder and try to be the best. I'm going to the University of South Carolina in the fall. 
Maia: I would love to play in college! I would go anywhere that would like to help build a program around me… I would like to help start one. Or just anywhere that really offers me money! 
Maia laughs
Do you see yourself someday competing professionally in beach volleyball?
Ali: I definitely want to play professionally after college. The Olympics is my end goal so that's what I will continue to work towards.
Maia: Yes I do. Since, I grew up around it and I'm still around it and I have so many people that believe in me, I think I can get there.
The Olympics are coming up in Rio this year… Tell me a little about what this means for each you?
Ali: I love watching beach volleyball in the Olympics because the level of play is amazing. The sport is growing so fast and the women continue to get better and change the game making it faster with harder hits and serves. It makes me really excited to get to that level in a few years.
Maia: I've always been a fan of watching the Olympics and the women's team. Kerri Walsh (Jennings) has always been like a mother-figure to me because I grew up around her. It's just a really exciting thing to see people compete from all around the world and that's mainly my top goal: to get there and compete for my country.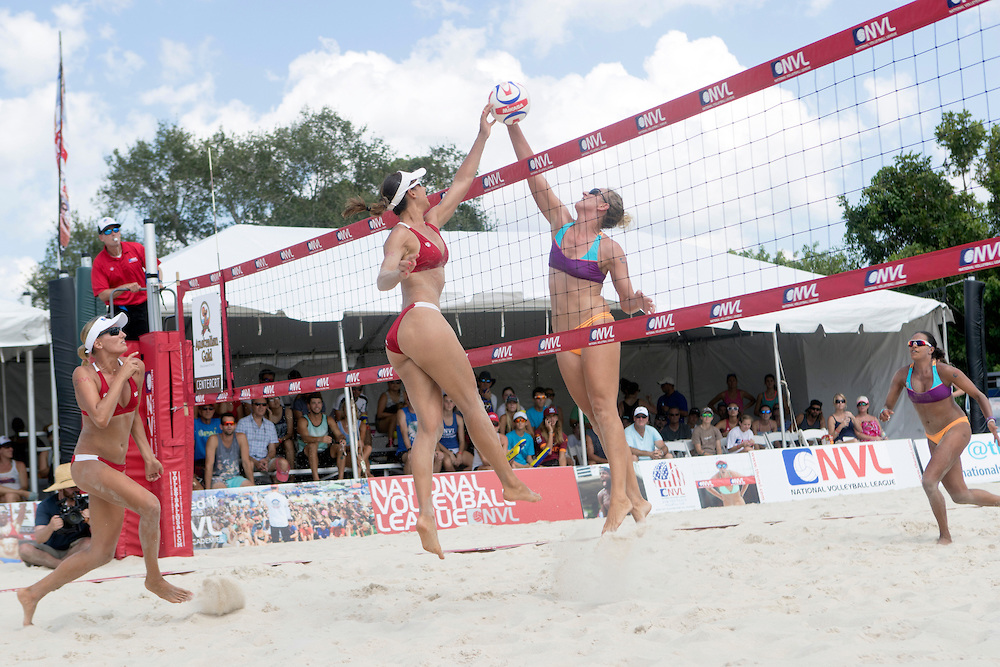 Part of the beauty of the National Volleyball League is that it's inspiring the younger generations to become future beach Olympians by utilizing top players on the pro tour. Raquel Goncalves Ferreira and her partner Karolina Marciniak (formerly Sowala) are a top seeded pair on the NVL Pro Tour this season. Raquel hails from Brazil, where this year's 2016 Olympic Games are being held in Rio de Janeiro. On top of having her own goals for growing the game, Raquel is very involved and passionate about the NVL's efforts to pave the way for a bright future for up and coming beach volleyball players. When asked a few questions about her new partner, the Olympics, and the growth of the game, here's what she had to say:
You have a new partnership with Karolina "Kaya" Marciniak this year. How is that going so far?
It's new!
Raquel laughs
This is our first real tournament together. We didn't get to practice much before. Kaya is in Port Saint Lucie and I'm in Saint Pete's, so even though we're in the same state, it's a little difficult to meet and train together. We've been growing every match we have. I'm really excited to play with her and I think the more we play as the season builds up, we're going to become better and better.
Do you plan on attending the Olympics?
I'm still on the fence with the Olympics. I have one of my really good friends that made it and I was a part of his success to an extent, helping him getting to where he's at now. It's Brazil, it's Rio, it's home for me. As of now I am not attending, but I am definitely going to be watching and rooting!
How do you give back to the volleyball community?
Well, I do have my beach volleyball academy, BeVolley. We do a lot of things with kids, all the way from the ground to the professional level. Volleyball is my life. I can't see myself without it!
The community of beach volleyball is so strong and I feel very strongly about what it does for everyone. So yes, I have a bigger impact in Saint Pete's because that's where I reside, but I think internationally, when I travel, it's always for volleyball purposes in some way and I'm always just trying to grow the game and spread the love.
With the younger kids do you think that the NVL helps contribute to the growth of beach volleyball?
Absolutely, absolutely! I think the NVL is doing a very good job with the grassroots and this is what this sport is all about. I think grassroots is very important because the NVL wants to grow the sport overall in the country. They started this before everybody else and now a lot of people see what is happening on the junior level and they want to expand. I think that what the NVL is doing is giving that special attention on the pro tour and having us, professional athletes channel more towards the kids. It's not just one or two of us, everyone is involved by doing the clinics. For the kids it's something really important and AL-B has always been really big about that. So I think that the NVL really contributes to the growth of beach, just from the grassroots.
The NVL is not only boasting the motto "Grow The Game", but is also proving it by growing with the game too. From the NVL Club Med Academy, all the way up to the NVL Pro Tour, the National Volleyball league is expanding the horizon for the future of beach volleyball both today and tomorrow.