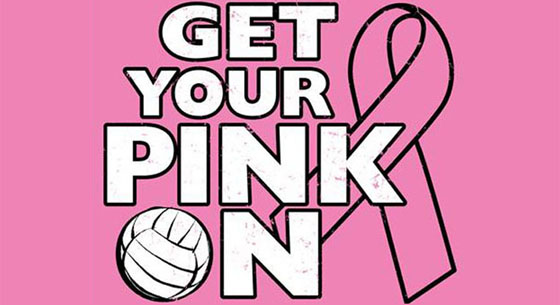 About 1 in 8 women born today in the United States will be diagnosed with breast cancer at some point. Luckily, there are treatments available and a tremendous amount of research being done to save the lives of many of these women. But they need our help in spreading the word. Less than a week remains in Breast Cancer Awareness Month. Here are a few simple campaign ideas to get you and your team active:
Invite local breast cancer survivors to the game and honor them at halftime.
Challenge all fans to wear pink to the game.
Switch up your uniform for the week, and stick to pink.
Have the entire team wear pink shoe laces.
Donate proceeds from the game to breast cancer research.
Hand out pink ribbons to everyone at the door.
Have officials use pink whistles.
Have your team sign the ball in pink marker and auction it off at the end of the game.
Purchase a pink ball for the game.
Provide a free breast cancer screening after the game.
Hand out educational breast cancer pamphlets and DVDs at the end of the game.
Throughout the game, show breast cancer facts and stats on the score board.
Serve pink ice cream to the kids attending.
Take pledges for donations after every 7 points.
Have your team visit a local hospital.
Attend a breast cancer walk with your team in your uniform.
Challenge your rivals to see who can raise the most money.
Create a public service announcement featuring coaches to air on a local radio station.
Allow all game attendees that are wearing pink to have free entry.
Hand out pink paper at the beginning of the game, and have everyone write down a name of someone they know who was diagnosed with breast cancer. Have everyone hold up their signs together and take a moment of silence.