WE'RE BACK with part 2 of 3.
With the first NVL pro beach volleyball tournament of the 2015 season kicking off tomorrow, it's time to get to know the players that will be competing in Panama City Beach. Who are your favorites? Don't have one yet? No problem, keep reading to get to know some of the pros on the NVL tour.
MEN'S TEAMS
TEAM: VANDENBURG/HINCHEY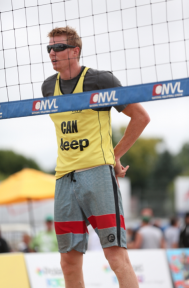 Player: Ryan Vandenburg
Height: 6'10″
Age: 31
College: Ryerson University, Toronto, Canada
Hometown: Toronto, ON
Nickname: Snake
Fun Fact: The third rule of fight club is try hard and have fun.
Fun fact about me: I have 6 sisters!
Goals/Expectations for the 2015 Season: Stand on top of the podium once again in NVL competition.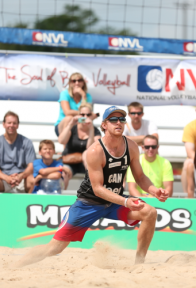 Player: Andrew Hinchey
Height: 6'3″
Age: 30
College: Western University
Hometown: Peterborough, Canada
Nickname: Hinchoo
Fun Fact: Winner in biggest smile competition in the local fair.
Goals/Expectations for the 2015 Season: Hit as high as my partner all the way to multiple golds.
TEAM: TORSONE/KEFFER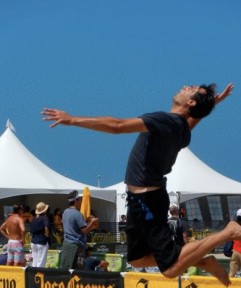 Player: Brad Torsone
Height: 6'6″
Age: 40
Colleges: Syracuse University, Rensselaer Polytechnic Institute, UCLA, Pierce College, El Camino College, West LA College
Hometown: Hermosa Beach, CA (born in Rochester, NY)
Nickname: BT, bRAD
Fun Fact: I have retired from this sport 6 times.
Goals/Expectations for the 2015 Season: To watch the movie "The Curious Case of Benjamin Button" before every tournament, get increasingly better results at each event, compete for more seasons than Albert Hannemann and Dave Smith combined, enjoy a farewell tour every season, and make a comeback the next!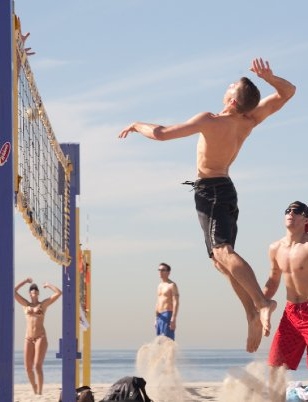 Player: Steve Keffer
Height: 6'2″
Age: 30
College: UMBC
Hometown: Camp Hill, PA
Nickname: Kef
Fun Fact: I played competitive table tennis in college, but quickly retired after losing a match to an 8 year-old Chinese girl
Goals/Expectations for the 2015 season: Go OT on Ryan Vandenburg and side out 99% of the time or more
WOMEN'S TEAMS
TEAM: HARRIS/STUBINSKI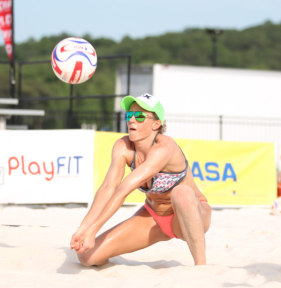 Player: Chara Harris
Height: 5'8"
Age: 34
College: Grand Valley State University
Hometown: Sarasota, FL
Nickname: Shera, Princess of Power
Fun Fact: If I was a Star Trek character, I relate and act most like to Spock.
Goals/Expectations for the 2015 season: To live in the present, compete at a high level, play to my potential, and smell the roses through the journey.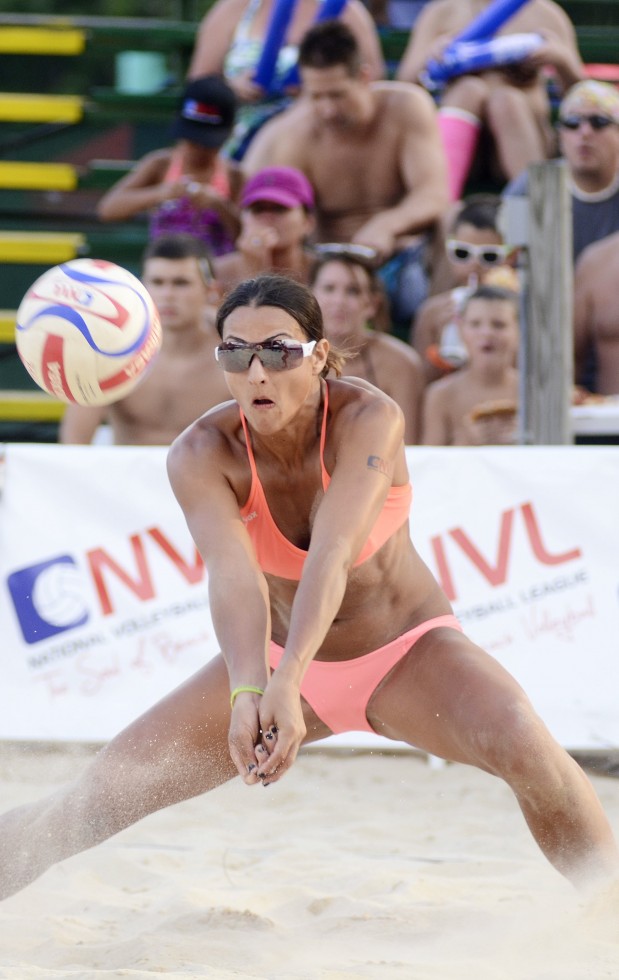 Player: Jessica Stubinski
Height: 5'10"
Age: 28
College: Rice University
Hometown: Houston, TX
Fun Fact: The first sport I played was actually softball. Volleyball was the third sport I picked up and I did ballet for 7 years when I was really young.
Goals/Expectations for the 2015 season: I'd like to maintain a top 3 finish in the NVL. I'd also like to secure another victory!
TEAM: SOWALA/NILES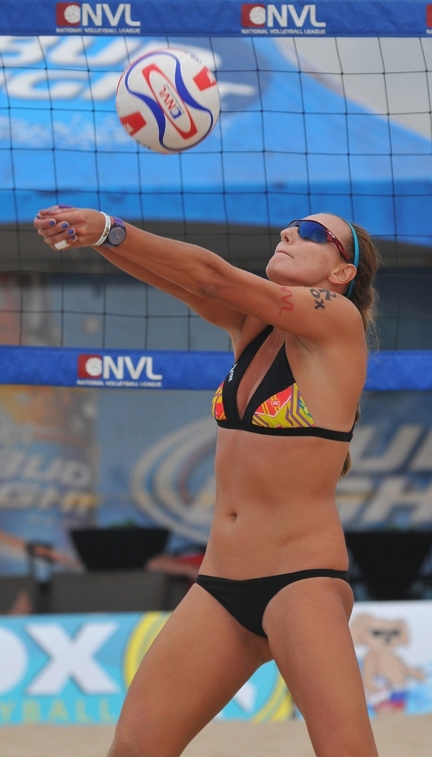 Player: Karolina Sowala
Height: 5'11"
Age: 27
College: Webber International University/ Babson Park, Florida
Hometown: Lodz, Poland
Nicknames: Kaya, Princess
Fun Fact: Truly believe in Santa Claus. I would prefer walking barefoot than wearing shoes 🙂
Goals/Expectations for the 2015 season: Play in the final for all of the NVL tournaments this season.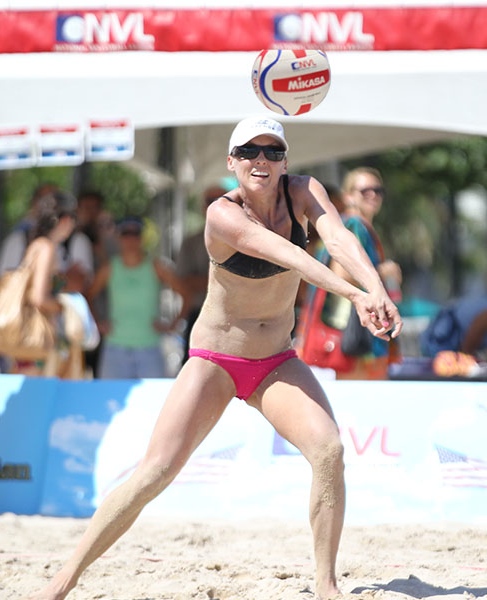 Player: Brooke Niles
Height: 5'8″
Age: 34
College: University of California, Santa Barbara
Hometown: Woodland Hills, CA
Fun Fact: I'm #3 of four kids. I have two brothers (Brett, Troy) and one sister (Emily), and has a pit bull (Roxy). Both of my parents, Randy and Tria, played beach volleyball.