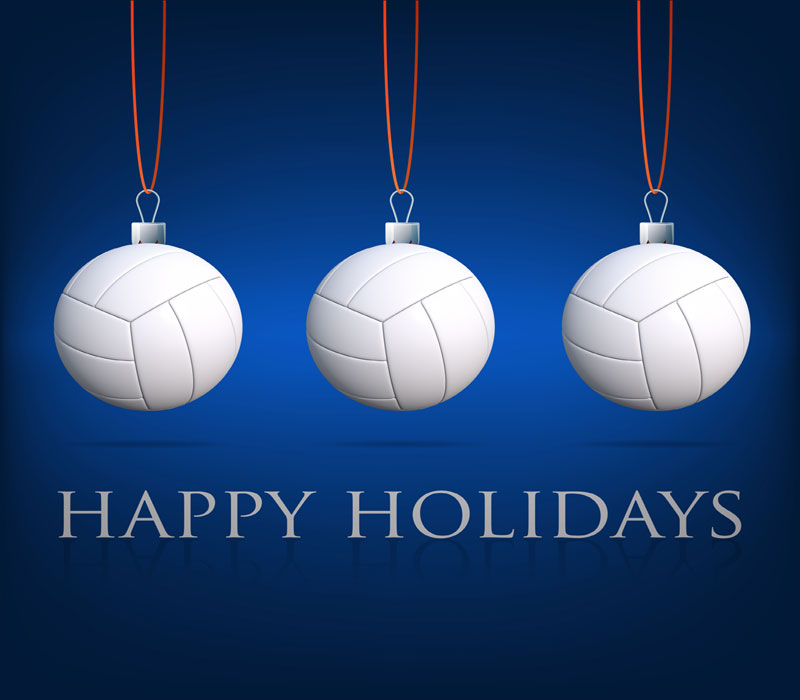 The holidays are here, and while this is a joyous time, it can be equally as stressful. With the exchanging of gifts, it can be difficult enough to find a gift to give, let alone find a gift that is unique and special! While everyone likes cold hard cash, money doesn't have the memories attached to them. Volleyball apparel or gear is always a good choice, but these gifts will not stand above the rest. We know how stressful the holidays can be, so we are here to help you find a volleyball-themed gift that is memorable!
Are you looking for the perfect gift for the volleyball player or coach in your life? If you need some inspiration, check out some of these cute holiday gift ideas that are perfect for any volleyball player, team, or coach:
A Volleyball Vase
This will make the perfect centerpiece in any room and it's easy to make. All you have to do is take a volleyball, new or used, and cut open the volleyball. You then can place the vase inside of it, and fill it with flowers. Bonus points if you purchase flowers that match the team's colors!
Volleyball Inspired Sweet Treats
There are plenty of tutorials online showing you how to create your own volleyball inspired candy or sweet treats. Bonus points if you make a set of treats (such as chocolate volleyball lollipops) and put them into the volleyball vase – making the perfect edible, yet usable gift!
Gift Basket
Making a gift basket is a creative way to display your gifts. You can include snacks that are sure to prove useful, and you can also include personalized items! Some items you can put inside the gift basket are fruit snacks, granola or sports bars, sports drinks, protein powders, hair ties, bandanas, pencils, stickers, magnets, towels, photos, volleyball keepsakes, or even a personalized, signed volleyball from the team! Get creative!
Make a Donation
Do you have a coach or team player who "has everything", but loves to give back to others? If you are stumped on what to get for the philanthropist in your life, send a donation in their name to an organization that they can get behind; such as Coaches Curing Cancer or Athletes for a Cure!
A Volleyball Scrapbook/Memory Book
This is the perfect gift for a player, team, or coach. Compile photos and put them together in a scrapbook or memory book. You can add motivational quotes, personalized notes from the players and/or coaches, and pictures from throughout the season or from throughout the player's life. You can also incorporate pictures of the team, pictures from the court, team dinners, team trips, tournaments, etc. The sky's the limit!
Personalized Jewelry
While this is more geared towards females, it can also work for men as well. You can order personalized, volleyball-oriented jewelry on the internet, and with the selection available out there, you are sure to find something that will work for the person you have in mind. Best thing is, you can often special-order personalized charms that can include the players name, number and team name!
Happy Holidays!