In order to speed up recovery time and improve your size and strength, you need to boost your daily protein consumption. Adequate protein intake is essential when training, as it is needed in order to make up for a lack of carbohydrates and to repair your muscle tissues. Protein also helps energy levels and can greatly improve your performance on the court. However, getting adequate protein throughout the day can be a big challenge for some athletes as life can often get in the way, but there is a way around it.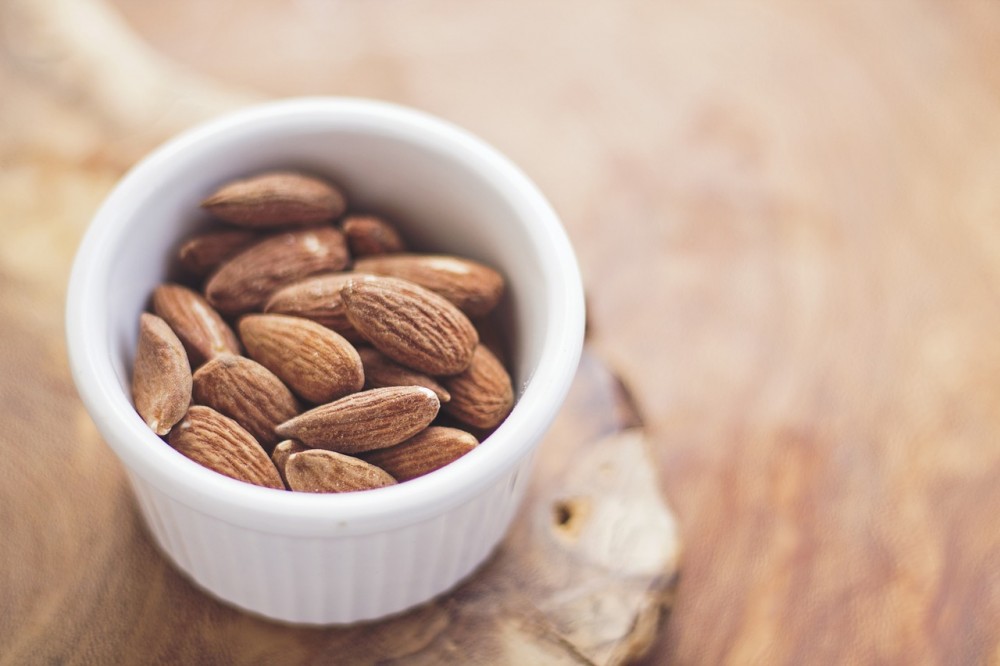 In order to help you plan your day for protein intake, check out these simple and easy ways you can add more protein to your diet.
1. When you're hungry and need a quick burst of protein, don't head to the vending machine. Instead, go munch on nuts, tuna, hard-boiled eggs, or reach for deli meat. These healthy alternatives are a quick and easy way to sneak in protein throughout your day.
2. Instead of rice, try out quinoa, it is delicious, contains six essential amino acids, and is gluten-free; which is good news for those with sensitive stomachs. Quinoa is easy to make and it takes about the same amount of time as rice to cook. While quinoa has a slightly earthy flavor, it is delicious when paired with other foods.
3. Spice up salsa, pizza, or eggs with a 4-ounce serving of cottage cheese. This delicious dairy product contains about 13 grams of protein and provides many muscle-repairing benefits. This is an excellent and easy way to add protein to your breakfast or mid-day snack.
4. Jerky sticks are an excellent way to add more protein to your diet, and they are usually readily available at the grocery store. Jerky sticks come in many flavors and typically has more than 10 grams of protein. There are even vegan options available now as well, for those who don't eat animal products. Instead, they use soy and other ingredients in order to satisfy your daily protein needs.
5. Quickly add some protein to your food by sprinkling some hemp seeds on top of your salad, quinoa, cereal, or yogurt. These seeds are small yet delicious, and pack a powerful punch as thirty grams can provide about 10 grams of protein. Quite a bit of protein for such a tiny seed!
6. Think ahead and make food in bulk in order to satisfy you for the next few days. For most people, the last thing they want to do after a practice or a game is to cook a healthy meal. Many want the quick and easy option so they often turn to prepackaged processed foods, but if you cook in bulk ahead of time you can always have quick, easy and healthy options at your fingertips.
7. One way is to drink your protein. Nowadays there are options available that allow you ingest protein through a bottle with protein-infused water. This drink can hydrate you while satisfying your need for protein at the same time. What could be more convenient?
8. The next time you make brownies, instead of using the traditional flour, get creative and use black beans instead. Black bean brownies are delicious and when done correctly, you cannot taste the beans! Per serving this magical fruit can pack about 6 grams per serving. When was the last time you could say that about brownies?
9. Smoothies are your friend when you need a quick, easy and healthy meal. Not only are they quick and easy to make, but they pack a powerful punch. The sky's the limit on smoothies, and you can always change it up to try out new flavors and combinations. Best part, you can easily add powders to give your smoothie a boost and oftentimes you can't tell! Need some inspiration? Here are some ideas on what you can add to your smoothie in order to give it a protein boost:
• Oats
• Spinach
• Kale
• Spirulina powder
• Chlorella powder
• Maca powder
• Pumpkin seeds
• Chia seeds
• Almond butter
• Peanut butter
• Pea protein powder
• Whey protein powder
• Soy protein powder
• Hemp powder
• Rice protein powder