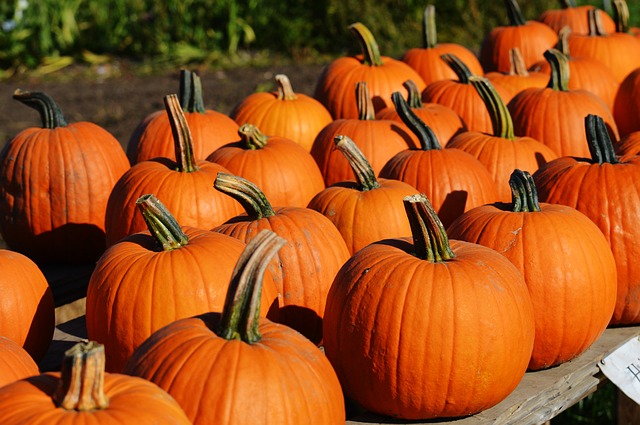 Fall is here and that means it's time for everything pumpkin! We know…. You're a pumpkin enthusiast, but the infamous pumpkin spice latte and pumpkin pound cake isn't quite your speed. Have no fear because we have 5 healthy pumpkin snack recipes that are ideal for when you are on-the-go, between volleyball matches, or even just looking for a yummy and easy to grab snack.
Salt and Vinegar Pumpkin Seeds
Who doesn't love salt and vinegar? Put your pumpkin seeds in a bowl and fill it with enough water to just cover all the seeds. Let them soak overnight mixed with 3 Tbsp. of vinegar, salt, and hot pepper, should you desire a little spice. The next day, pre-heat your oven to 325 degrees and drain and toss the seeds in a dry bowl with olive oil and salt. Bake your pumpkin seeds flat on a baking sheet lined with parchment paper for about 20 minutes, sprinkling a little salt on them every 8 minutes until they are as toasted and dry as you like.
Pumpkin Hummus
Hummus is a perfect healthy snack when you have to run out the door for practice! All you need to do is mix 2 Tbsp. of tahini, 2 cups of pumpkin puree, a garlic clove, 1/2 tsp. ground cumin, 1 tsp. of olive oil and a pink of salt in a food processor or bullet processor. Pumpkin hummus is even delicious with your favorite pita bread or fresh veggies!
Sweet Cinnamon Pumpkin Seeds
These pumpkin seeds are perfect if you are looking to satisfy your sweet tooth! Start by pre-heating your oven to 300 degrees. Toss dried pumpkin seeds in some melted butter, stevia or other sugar substitute, cinnamon, allspice, and nutmeg. Lay the seeds out on a cookie sheet to bake for about 30 minutes until golden brown.
Creamy Pumpkin Spread
This spread gives a yummy fall vibe to a bagel, toast, or even in place of mayo on a sandwich! All you have to do is stir in some pumpkin puree and pumpkin pie spice into cream cheese or mascarpone cheese and spread it wherever you want to add some fall flavor!
Cheese-Roasted Pumpkin Seeds
Sometimes, there's nothing better than a little cheese. This recipe is perfect for when you are carving pumpkins since having seeds with pulp only adds more flavor! Pre-heat your oven to 350 degrees. Toss your pumpkin seeds, with or without pulp, in melted butter, Parmesan and Pecorino Romano cheese, and any other dried herbs you desire. Lay the seeds and pulp on a lined or greased baking sheet and bake for 30 minutes or until the pumpkin seeds are toasted brown.